WELCOME TO THE SIMPLE WAY OF STAFF SCHEDULING
You and Your staff will love it.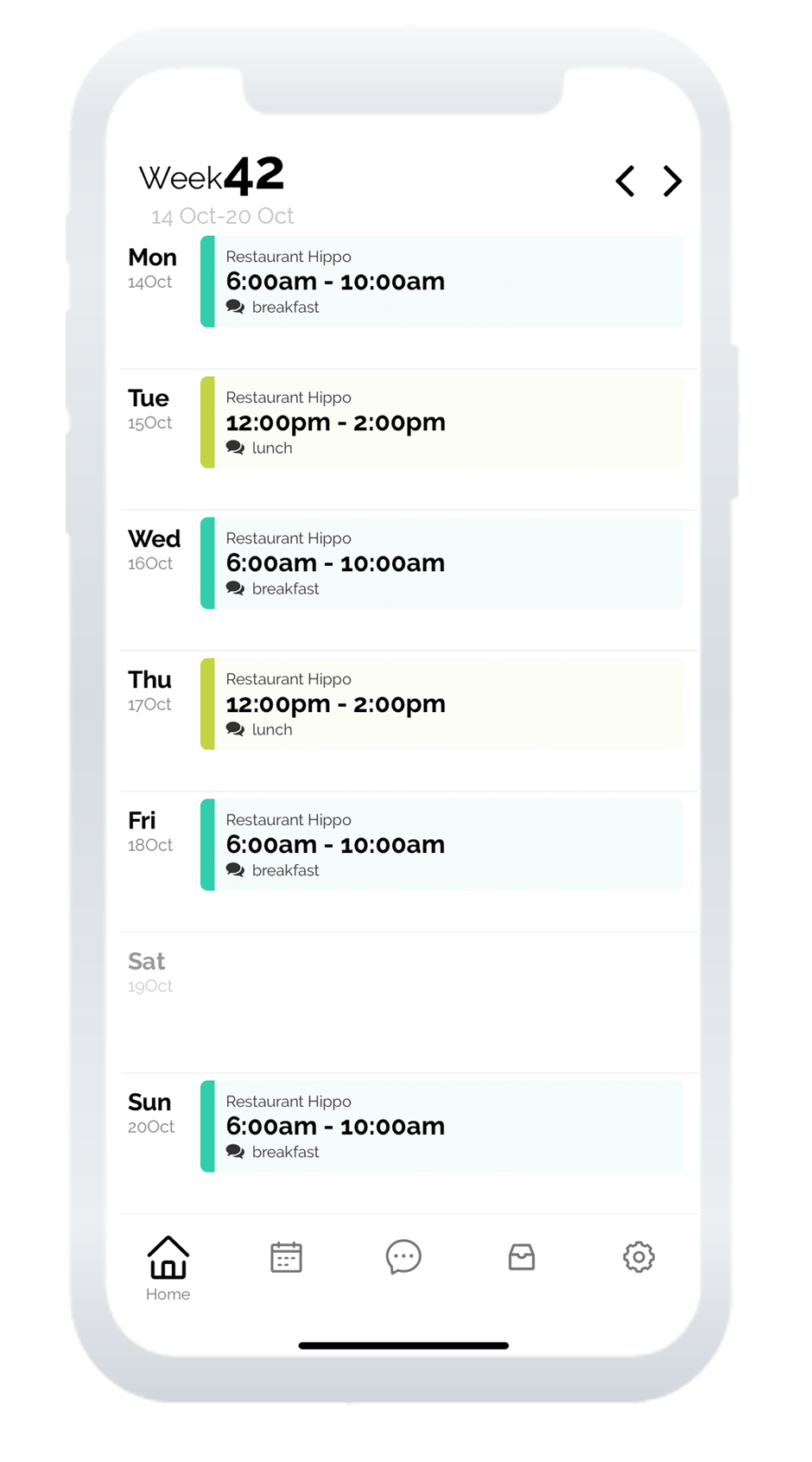 About Our App
Streamline your staff scheduling with TimeTo.Work - the ultimate staff management app. Say goodbye to time-consuming and frustrating scheduling tasks and hello to a centralized hub for your team. TimeTo.Work simplifies the process and improves communication, eliminating unnecessary meetings and reducing time spent on scheduling. Give your staff a seamless experience with a simple and easy-to-use app for all their scheduling needs. Get started today and experience a better way to manage your staff schedules.
Make Schedule Easy and Accessible
Take control of your employee scheduling with TimeTo.Work's staff scheduling software. Say farewell to the headaches of manual scheduling and embrace a more efficient, organized process. With TimeTo.Work, you'll save valuable time and gain the freedom to focus on critical tasks. And, with our app's 24/7 accessibility, you'll always be in the loop, no matter where you are.
Simplify Staff Communication
Simplify shift swaps and time-off requests with TimeTo.Work. Invite staff to view schedules, set availability, and pick up open shifts. Seamlessly share schedules through our user-friendly app, utilizing text and push notification features to streamline your staff scheduling process.
Precise Time Tracking and Reports
Flexible employee scheduling with precise time tracking. It only takes a few clicks to review, approve and process timesheets within the app. Track time and edit timesheets anywhere and on the go.
Real-time Updates
Boosting staff engagement with real-time updates. Streamline communication between management and staffs. Give all staffs 24/7 access to the schedule online. Keeping everyone informed when the schedule changes text, and push notifications. Allow staffs to access information they need anywhere and any time.
30-Day Free Trial
Enjoy instant access to all features for 30 days, risk-free. At the end of the trial, you can choose whether to continue or not. If you decide not to, simply ignore the reminder email and your account will be automatically locked and deleted, with no obligation to pay.
How The App Works?
Start Effortlessly
1
Get started with TimeTo.Work effortlessly. No payment or email information required. Simply download the app from the app store or open it in your browser for a hassle-free experience.
Create a Schedule
2
With TimeTo.Work, creating a schedule or rooster is effortless. Use scheduling templates to save time and streamline your process.
Invite Staff Members
3
Easily invite your staff members to join TimeTo.Work by sending them an invitation via SMS or email. Stay connected and on top of your scheduling process with real-time updates and notifications.
Step 4: Enjoy Your New Online Schedule
4
Say goodbye to chaotic manual scheduling and hello to a streamlined and organized process. With TimeTo.Work's mobile app, your staff can view their schedules, manage shifts and clock in and out from their mobile devices, giving you peace of mind and freeing up your time to focus on more important tasks. Try it now and see the difference for yourself.
Pricing
Risk-Free Trial
At TimeTo.Work, we make employee scheduling a breeze. With our risk-free trial option, you can start streamlining your process right away, with the option to add credits after 30 days if you decide to continue.
Pay-As-You-Use Pricing
Our pay-as-you-use pricing model ensures that you only pay for what you need. For example, if you have 10 active users in your schedule, you'll be charged for 10 credits, at a rate of $2 per credit, totaling $20 for that period. This flexible pricing structure allows you to budget effectively, without any hidden costs.
Say Goodbye to Manual Scheduling
Don't let the stress and frustration of manual scheduling hold you back any longer. Try TimeTo.Work today and take control of your staff scheduling process.
Current price is:
2$ per active user , per 30 days