WELCOME TO THE SIMPLE WAY OF STAFF SCHEDULING
You and Your staff will love it.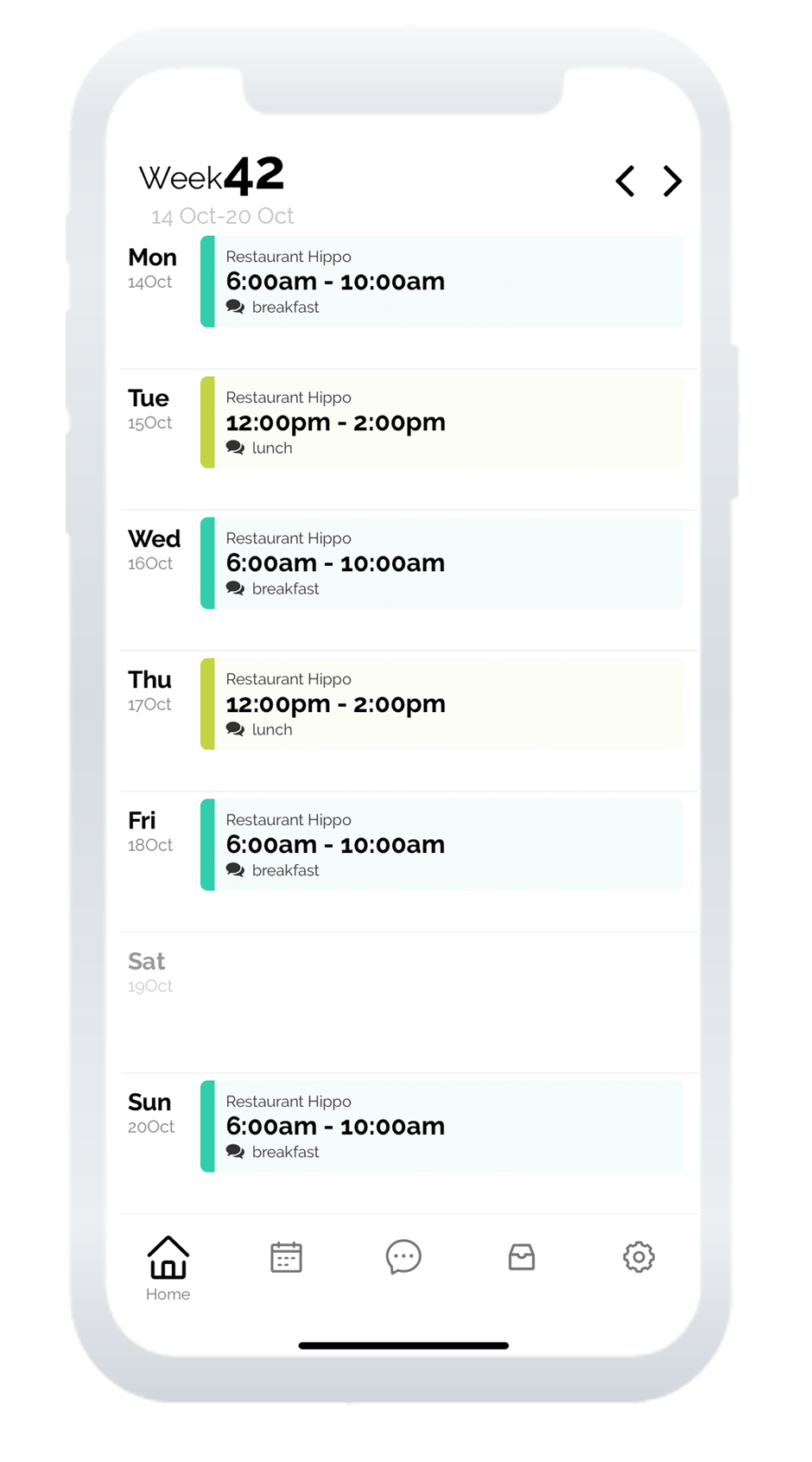 About Our App
Scheduling can be time-consuming and frustrating but our app will let you to manage your team faster and better than ever. TimeTo.Work is a simple and easy-to-use staff scheduling app that get rids of unnecessary meetings by keeping everyone in the loop. Reduce the time it takes to schedule and give staffs a centralized hub to connect and communicate.
Make Schedule Easy and Accessible
Move on from a chaotic manual employee scheduling with TimeTo.Work's staff scheduling software. You'll spend less time scheduling and lets you focus on more important tasks. Keep up-to-date even on the go with our app - 24/7 access to schedules.
Fast and Improve Communication
Manage requests of shift swaps and time offs with ease. Invite staffs to view their schedules, set availabilty and pick up open shifts faster. Share schedules easily via texts, and push messages.
Precise Time Tracking and Reports
Flexible employee scheduling with precise time tracking. It only takes a few clicks to review, approve and process timesheets within the app. Track time and edit timesheets anywhere and on the go.
Real-time Updates
Boosting staff engagement with real-time updates. Streamline communication between management and staffs. Give all staffs 24/7 access to the schedule online. Keeping everyone informed when the schedule changes text, and push notifications. Allow staffs to access information they need anywhere and any time.
Try it for 30 days
Create a account and get instant access to all TimeTo.Work features for 30 days. After 30 days can decide if you want to continue or not. If you dont like it you dont have to pay. just ignore the reminder mail and you account will be automatic locked and deleted.
How The App Works?
Sign-Up
1
Sign up for a free trial and we'll send you an activation email. Click the activation link in the email and start setting up your TimeTo.Work account.
Creact a schedule
2
Creating a schedule in TimeTo.Work app is incredibly easy. Use scheduling template to create schedules faster.
Add your staff and Invite them
3
Begin adding staff members to your account by inviting them. Make sure you've assigned all staff members to their appropriate locations and positions.
iOS & Android Mobile App
4
Allows staff to view their schedules, manage shifts and clock in and out directly from their mobile devices.
Pricing
Free to try
You can start using the system right away and after 30 days you will be asked to add credits.
If you don't want to continue, you can just ignore the reminder mail and your account will be locked and after 300 days it will be deleted.
Only pay for what you use!
Every 30 day we charge your account for the average active user count for that period.
So for examlpe you have 10 active users in you schedule then you have used 10 credits for that period.
10(credits) * 2$ = 20$
The price may vary a little in your currency due to the exchange rates and how the app stores handle that.
Current price is:
2$ per active user , per 30 days